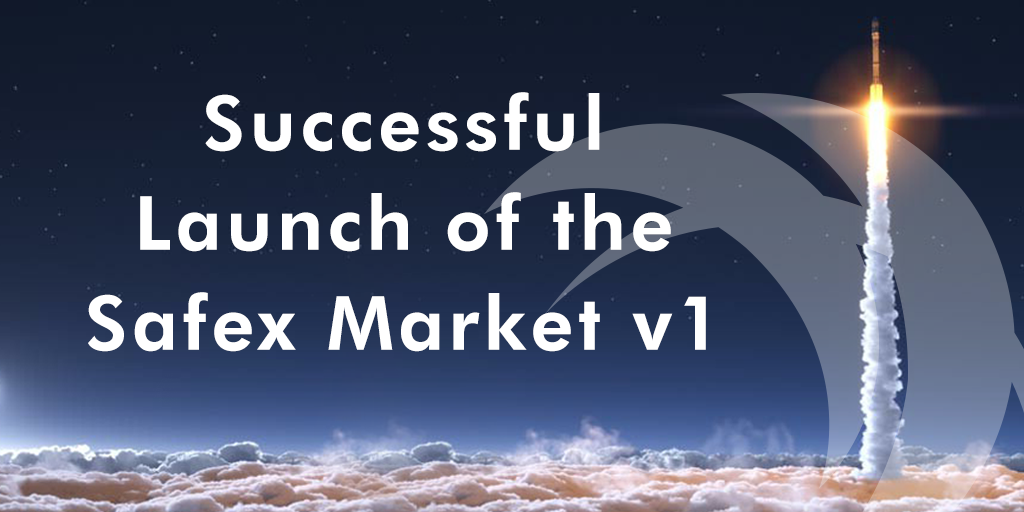 July 22, 2021, Miami, Florida – The World Marketplace, Inc. (TWM) announces a pre-seed funding round following the launch of a hugely successful decentralized marketplace application using the Safex Blockchain and the Safex Cash cryptocurrency.
Daniel Dabek, the CEO of The World Marketplace, Inc, stated:
We're ecstatic about the enthusiasm our community has shown for the release of the first version of our wallet that peers into the Safex Blockchain Marketplace. We truly have changed the way people will shop forever, and this was a huge, successful first step.
The first company to successfully utilize the SafeX Blockchain Ecommerce Protocol sold several products around the world exclusively for the SafeX Cash cryptocurrency. As a result, the company is announcing a round of financing to expand its development capabilities and the reach of its wallet application that includes a marketplace for real-world goods.
Dabek continues:
With the new round of financing, we expect to employ a larger development team to build a mobile wallet and a more sophisticated inventory management interface.
The SafeX Blockchain brought an e-commerce protocol embedded within its network to mainnet in December 2020. So far, the open-source network has been built from a bootstrap crowd sale formed in 2015 when a collective of enthusiasts pooled together $50,000 and formed the SafeX Token, of which 99% were auctioned off. These are actively traded since then. https://safex.org
After organizing a team and developing through the cryptocurrency bear market in 2018, the SafeX Blockchain was launched with SafeX Cash proof of work mining. A CPU-focused egalitarian cryptocurrency was released, and the mining began.
In the entirety of 2019 and 2020, the open-source e-commerce platform was put together through public donations, and it was launched on mainnet. The SafeX founder formed the World Marketplace, Inc. to commercialize the open-source protocol by selling products. To date, there are more than 350,000 SafeX Cash transacted, and more than 40 packages were shipped. Given the success of the initial platform, more than 1,000 merchants signed up, anticipating using the platform for themselves. The SafeX coins are primarily traded on trade.xcalibra.com.
Dabek mentions that the use of funds in the SEC-registered SAFE investment offering is intended for software development and general development of the company to commercialize the SafeX Blockchain Protocol.
More information can be found about The World Marketplace, Inc. project at https://safex.market/ceomessage
The company directs interested investors to sign up at https://safex.market/interest in order to become an investor in the current pre-seed round.
Disclaimer: This is a sponsored press release, and is for informational purposes only. It does not reflect the views of Crypto Daily, nor is it intended to be used as legal, tax, investment, or financial advice.