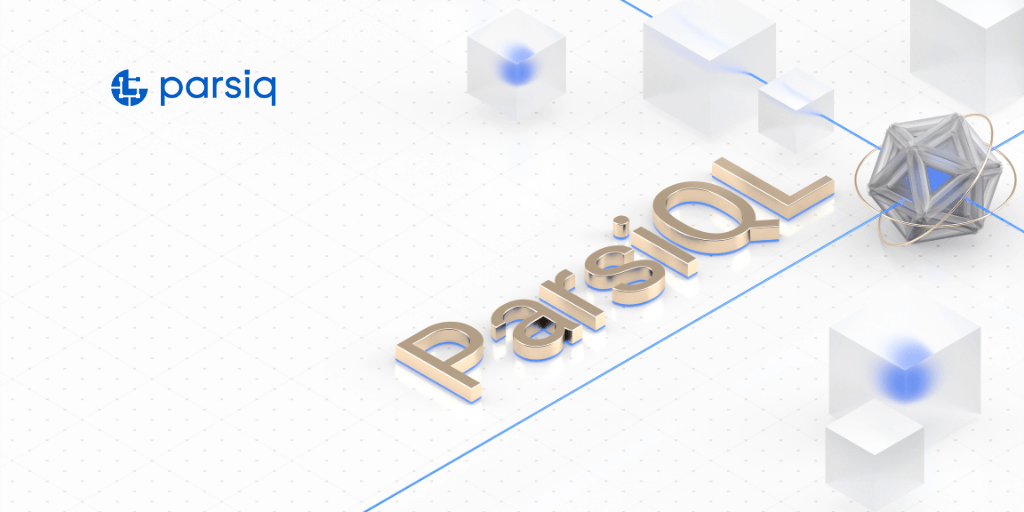 It has been a busy year for PARSIQ, a leading monitoring service provider in the decentralized world of blockchain.  The company, who is on a mission to connect Web2 users and companies to the Web3 world, has had an exciting year thus far, on-boarding several new projects and also introducing the IQ Protocol, a revolutionary new framework which enables subscription-based services on-chain. 
With two months remaining as we head into the end of the year, there is still much time for the company to continue building on all of the momentum generated in the first three quarters of 2021.
To date, the company has secured over 60 partnerships across the blockchain industry – including some of the most high-profile projects out there today, like Solana, Polkadot, AAVE, Dash, Algorand, and more.
Notwithstanding blockchain projects, users from all around the world also have free access to PARSIQ's monitoring platform, with the capability to unlock additional features and capabilities via the other three tiers which are offered by the Company (Pro, Business, Enterprise).  Most recently, the company implemented two different pricing models, one paid via fiat currency, and another which introduces the blockchain industry's first subscription-as-a-service model.  In the latter, users have access to PARSIQ's monitoring services so long as the user is holding PARSIQ's native token, PRQ.  The amount of services that a user is able to consume is dependent upon the number of tokens held by the user at the time of consumption.
Through growing adoption, from projects and end users alike, PARSIQ's suite of innovative tools has helped millions to bridge the gap between blockchains and off-chain devices, applications, and ecosystems.  
How PARSIQ is Bridging On-Chain applications with Off-Chain Applications
PARSIQ is an automation platform which serves as "the glue" between blockchain applications and real-world applications. It does this by facilitating the creation of workflows and notifications between common blockchains and off-chain systems.
Similar to other off-chain automation tools, PARSIQ allows users to initiate various workflows or notifications if and when a certain event takes place on the blockchain.  Because PARSIQ's platform performs analysis on data across the blockchain, it provides a level of visibility and analytical capabilities to end users which were sorely lacking before.  For partnerships like those established with Solster, Dash, and Algorand, this is exactly how these projects are leveraging PARSIQ's technology.
PARSIQ's platform standardizes all chains for users into one easily consumable system – which means that regardless of the blockchain, only one platform is needed to manage all workflows and notifications required by the user.
Why On-Chain to Off-Chain Remains Critical in Today's Digital World
While blockchain adoption and usage is increasing rapidly, many of the systems and processes which we rely on in our daily lives continue to reside off the blockchain.  Consider the apps that you have on your mobile device – how many of them actually have connections to a blockchain?  For the foreseeable future, it will be important more than ever to have a bridge to connect the two spaces.  This will allow users to react timely to the events that are happening on the blockchain which most concern them, and to perform analysis of on-chain data which may provide relevant information for subsequent decisions which need to be taken.  
Understanding these requirements, PARSIQ has made available several different types of delivery channels that users can leverage when a notification needs to be sent off-chain.  Users can leverage webhooks for highly customized notifications, or go with basic transports like Discord, Telegram, and Google Sheets as avenues to get notified in.
Increasing Use Cases and the Future of PARSIQ
As PARSIQ's technology and capabilities continues to cascade through the different projects in the blockchain world, new use cases arise from interactions with other innovative blockchain projects looking to connect on-chain to off-chain.  From Anti-Money Laundering (AML) to Know Your Customer (KYC) processes, to use cases in Decentralized Finance (DeFi) and Traditional Finance (TradFi), PARSIQ is only scratching the surface on what its platform is able to do, and how it can serve the needs of customers in the on-chain and off-chain worlds.
Disclaimer: This article is provided for informational purposes only. It is not offered or intended to be used as legal, tax, investment, financial, or other advice.