With almost 15 years under its belt as a social trading and investment network, eToro is a relatively familiar name in investors' circles worldwide. From stocks and cryptocurrencies to commodities and indices, the platform offers a wide range of assets for users to trade and invest in.
This detailed guide aims to present you with a 360-degree view of eToro's multi-asset trading platform, the thousands of financial instruments it offers including crypto CFDs, its key features, and other relevant details.
What is eToro?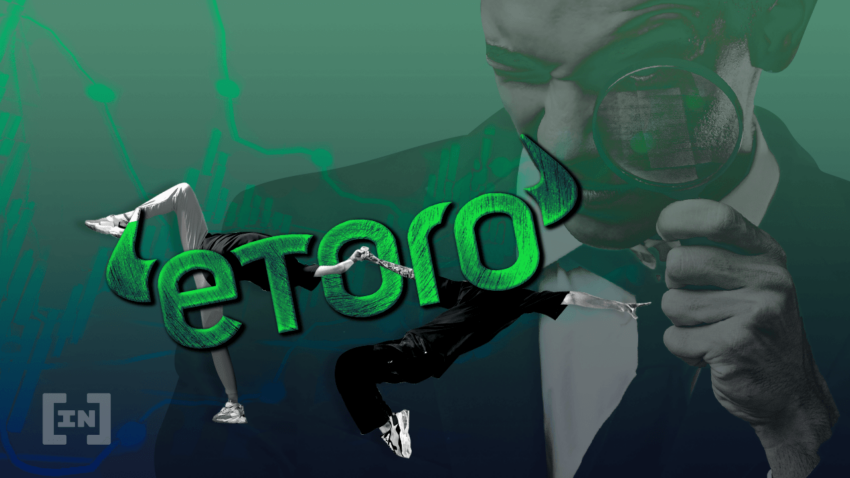 eToro started its journey in 2007 with the vision of making financial markets accessible to everyone, including the average Joe. The company started off as an online forex broker under the brand name RetailFX and later rebranded as eToro. Shortly after rebranding, it started offering financial instruments in other asset classes, including indices and commodities.
eToro expanded its services in 2010 by launching a social trading feature that enables users to automatically copy the trades of more experienced and successful traders on the platform.
The company then dipped its toes into the crypto space for the first time in 2014 by launching Bitcoin CFDs. Over the next four years, more digital assets were added to the platform, including ethereum (ETH) and ripple (XRP), among others. In 2018, it added more meat to its crypto offerings by launching eToroX, an institutional-grade crypto exchange for professional and institutional traders. 
eToro's headquarters is in Tel Aviv, Israel, and it operates globally from its registered offices in Australia, the U.K., the U.S., and Cyprus. As of Jun. 2022, it claims to have a global user base of more than 20 million.
eToro's regulatory status
The platform operates under the regulation and authorization of the CySEC in the EU, FinCEN in the United States, the FCA in the United Kingdom, GFSC in Gibraltar, and ASIC in Australia. This gives eToro the legitimacy you normally expect from a platform offering high-risk financial instruments such as CFDs. 
eToro market and products
eToro offers a wide range of financial instruments in the following asset classes:
Stocks
Cryptocurrencies
Indices
Commodities
ETFs
Currencies
The platform supports basic market, limit, and margin orders (although margin trading is not available to U.S. users).
eToro claims to be one of the easiest platforms where you can buy stocks of leading companies. The simplest investment in stocks for a newbie would be a BUY (long) position, which promises dividends proportionate to the number of stocks owned.
The entry price is pretty low too — comparatively speaking. In fact, you can start investing in stocks for as low as $10. As of Jun. 2022, eToro lists over 2,500 stocks in its ever-evolving "stock bank." eToro also offers ETFs and CFDs. All leveraged and Short (SELL) positions are executed through CFDs. 
If you don't know what ETFs are, you might want to check BeInCrypto's detailed guide explaining ETFs. Similarly, if you're fuzzy on the concepts surrounding CFDs, we have a guide explaining CFDs too.
(Note that while these guides focus primarily on crypto ETFs and crypto CFDs, the underlying concepts in both products are similar across all asset classes.)
Head over to the eToro market for an up-close look at all the financial products available on the platform.
How to get started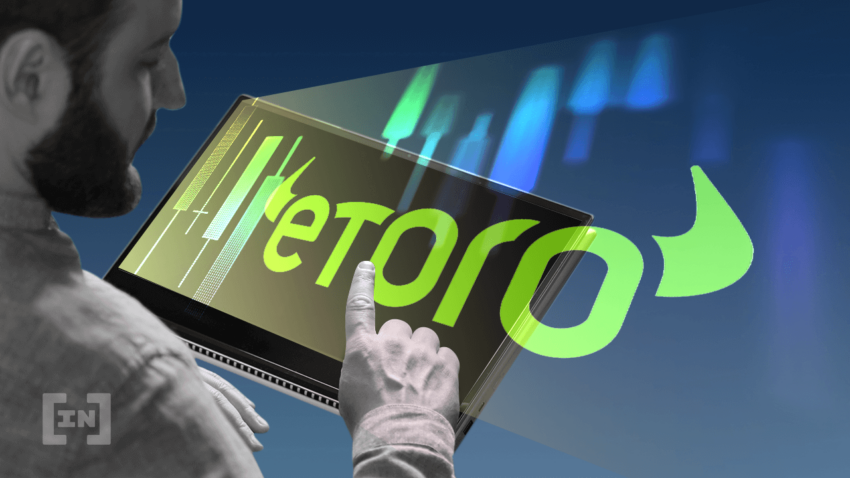 Opening an eToro account
The procedure to open a new account is pretty simple and consists of the following steps:
Go to eToro.com and click on the button marked "Start Investing" for non U.S. customers or "Join eToro" for U.S. customers.
Next, fill in the e-form by sharing basic personal details such as your name, age, email ID, country, and such. Alternatively, you could also sign up by linking your Facebook or Gmail account.
Review all the details you have submitted and check eToro's Terms & Conditions and privacy policy.
Confirm that you agree with all the terms by checking the appropriate box. Click on "Sign Up."
Note that as a regulated platform, eToro needs to comply with KYC and anti-money laundering (AML) policies mandated by regulators in different jurisdictions. As such, you will require undergoing a KYC verification process. That means you will need to submit your identity proof and proof of residence, among other details, before gaining full access to your account.
Here are the details surrounding the KYC verification process.
Deposits and withdrawals
eToro supports several payment methods for deposits including credit and debit cards, bank transfers, eToro Money, PayPal, Skrill, and Neteller, among others. To deposit,
Log into your eToro account.
Click on the button marked "Deposit Funds."
Select the currency and enter the amount you want to deposit.
Select a payment method.
It is worth mentioning that using eToro Money gives you more bang for your buck. That's because the platform usually promises various perks to eToro Money users, such as zero conversion fees on fiat deposits and so on.
You can withdraw funds from your account at any time. It may take anywhere between 2–10 business days for the fund to reach your source account, depending on the payment method.
Minimum deposit and withdrawal amount
The minimum first deposit amount varies depending on where you are from. If you are from the U.S. or the U.K., you can start with as little as $10. However, that threshold increases 5x for most of Europe, as well as some Asian countries. For most of the rest of the world, it is $200.
Head over to eToro to find the updated list of minimum first deposits by country/region.
The minimum withdrawal amount, meanwhile, is $30. Note that eToro charges a flat $5 fee on all withdrawals.
Minimum trade size
| | |
| --- | --- |
| Asset class | Minimum trade amount |
| Stocks | $10 |
| ETF | $10 |
| Cryptocurrencies | $10 |
| Commodities | $1,000 |
| Indices | $1,000 |
| Currencies | $1,000 |
Source: eToro.com
Is eToro good for cryptocurrencies?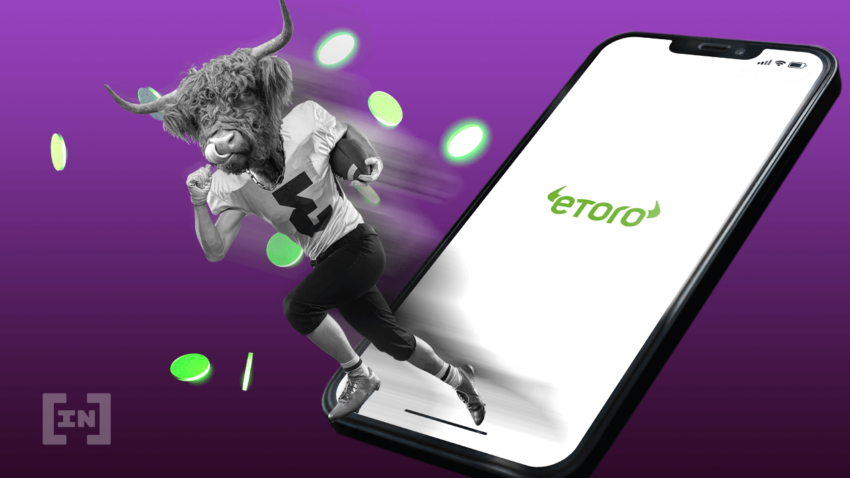 As of this writing, eToro and eToroX offer more than 75 cryptocurrencies for trading. Some of the more popular coins listed by the platform include:
The full list of cryptocurrencies available for trading on eToro is available here.
You can start trading dozens of crypto instruments on eToro, starting at just $10. This low barrier to entry gives newbies with little-to-no prior exposure to digital assets a chance to test the waters before going all in.
In fact, the platform also offers a demo (or virtual) account with a $100,000 balance. You can use the demo account to learn and practice different trading strategies without risking real money.
The platform also promises to give you full ownership of your crypto stash through its homegrown digital wallet. Dubbed eToro Money, this digital wallet lets you:
Buy cryptocurrencies
Securely transfer your favorite cryptocurrencies from the eToro trading platform
Send/receive crypto to and from other crypto wallets
Convert one coin or token for another, without requiring to pay hefty fees
The company touts eToro Money as one of the safest crypto wallets loaded with security features such as multi-signature, DDoS protection, and more.
Additionally, to help beginners get up to speed, eToro offers an array of crypto portfolios managed by an investment committee. The committee consists of experienced traders on the platform who specialize in digital assets. 
On top of that, you also have the copy-trading option, which we will be discussing in the next segment.
Just to quickly point out here that eToro's crypto desk executes all short (SELL) and leveraged positions through CFDs.
Social trading and CopyTrader
eToro pitches itself as one of the world's largest social trading platforms, both in terms of user base and trading volume. It has a sizable online library of educational content related to trading and investment.
In addition, the platform also seems to be actively pushing market-related news and updates using daily blogs, social media news feeds, and mobile app notifications. Like any other social network, eToro's social trading platform also lets you create accounts, follow fellow investors and traders, and share/comment on posts. 
Every time a user you are following posts something, you get a notification. Thus, you gradually familiarize yourself with an ever-expanding community of traders. Along the way, you may find many users with pretty smart and rewarding trading/investment strategies. If you so wish, you can easily start copying their strategies with one of eToro's flagship tools: CopyTrader.
What is CopyTrader?
Probably the most popular feature on the platform, eToro's CopyTrader enables you to automatically copy investment and trading-related actions of other users. That is to say that when the user you are copying sells, you also sell. You do not even have to manually mimic the strategy of that particular investor — CopyTrader will do that automatically on your behalf.
Not just that, you may select up to 100 Popular Investors to copy at the same time if you so wish. At some point, if you feel that the strategies of one or more of these investors are not working all too well for you, you can stop copying them at the push of a button.
And if you are already a skilled trader and investor, you can also apply to join the program. Once you are selected as a "Popular Investor," you can simply let other users copy your trades and earn up to 2.5% in commission when people copy your trades.
On a related note, another option for trading without deep diving into markets and spending much time on analysis is to join the BeInCrypto Premium Telegram Group. Three traders everyday post useful insights and technical analysis — but only you will decide whether to follow them or not. It's free! All you have to do is to follow a few easy-to-follow steps after following this link above.
Smart Portfolios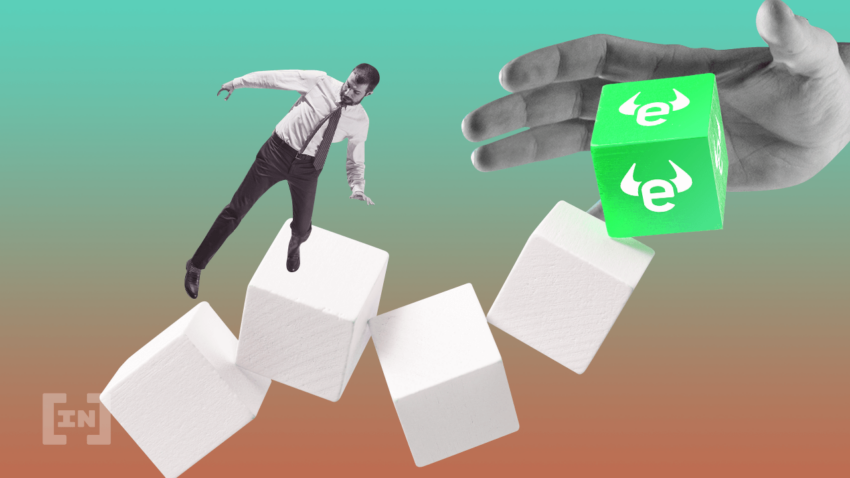 Smart Portfolio is eToro's premium portfolio management service. Formerly known as CopyPortfolios, it deploys a specific theme or strategy to group a range of financial instruments.
These portfolios promise diversified exposure and long-term potential with zero management fees. And as you would expect, the onus of managing Smart Portfolios lies on a team of experienced financial managers. The managers carefully calibrate each strategy as per prevailing market conditions before finally deciding where and how much to invest.
eToro offers three types of Smart Portfolios:
Top Trader Portfolios
Thematic Market Portfolios
Partner Portfolios (Partners include established brands such as WeSave, Tipranks, and Meitav Dash, among others)
Each of these Smart Portfolios uses different approaches based on region, industry, asset type, and investment strategy. However, all three share the same objective of managing your assets under the guidance of a team of experts. 
You need to invest $5,000 minimum to open a Top Trader Portfolio. Open Thematic Market and Partner Portfolios are comparatively more affordable as they require a minimum investment of $500.
So, should you choose eToro?
Are you relatively new to trading? Are you someone with little to no prior exposure to complex and inherently risky financial instruments such as CFDs and ETFs? Or are you someone who prefers the "learning on the job" approach? If your answer to the questions above is YES, then maybe it is worth considering trying out eToro — you might actually feel at home with its active user community and learning tools/features.
Even users with mid-to-high level experience might find features like CopyTrader and Smart Portfolios pretty useful. The Popular Investor program, meanwhile, can benefit skilled and experienced traders by bringing them an additional avenue for passive income.
On the other hand, if you're just on the hunt for a trading platform that offers the lowest trading fees, eToro might not be the best choice for you.
You might also consider signing up on eToro.com and trying out the platform on your own using the Demo account. That will perhaps be the best way to find out whether or not the platform is a good fit for you.
Frequently asked questions
eToro is trading and investment network offering more than 3,000 financial instruments across several asset classes. It is primarily a CFD and forex broker, but the platform is also a popular destimation for trading and investing in stocks, ETF, commodities, and cryptocurrencies
Yes. eToro is a regulated by CySEC in the EU, FinCEN in the United States, the FCA in the United Kingdom, GFSC in Gibraltar, and ASIC in Australia.
eToro's CopyTrader enables you to automatically copy investment-related actions of other users. The tool lets you select up to 100 Popular Investors (or pro-traders) to copy at the same time.
eToro is available in the U.S. However, U.S. residents have limited access to the platform. For example, existing regulations do not allow U.S. residents to participate in CFD trading .
Smart Portfolio is eToro's premium portfolio management service. eToro offers three types of Smart Portfolios – 1) Top Trader Portfolios, 2) Thematic Market Portfolios, and 3) Partner Portfolios. Each of these Smart Portfolios uses different approaches based on region, industry, asset type, and investment strategy. However, all three share the same objective of managing your assets under the guidance of a team of experts.
Disclaimer
All the information contained on our website is published in good faith and for general information purposes only. Any action the reader takes upon the information found on our website is strictly at their own risk.
At Learn, our priority is to provide high quality information. We take our time to identify, research and create educative content that is useful to our readers.
To maintain this standard and to continue creating awesome content, our partners might reward us with a commission for placements in our articles. However, these commissions don't affect our processes for creating unbiased, honest and helpful content.