Brave is an open-source browser, available across multiple platforms, that comes with its own integrated wallet, the Brave Wallet. Unlike Google Chrome, it places great emphasis on performance and user privacy. Google Chrome is undoubtedly a powerful web browser, but the Brave Browser has been the clear front-runner for a progressive web browsing experience for almost a decade.
In this article, we will look at some factors that contributed to the popularity of the Brave Browser, how the Brave Wallet competes with MetaMask, and how to install Brave Wallet to start collecting BAT.
What to expect from the Brave ecosystem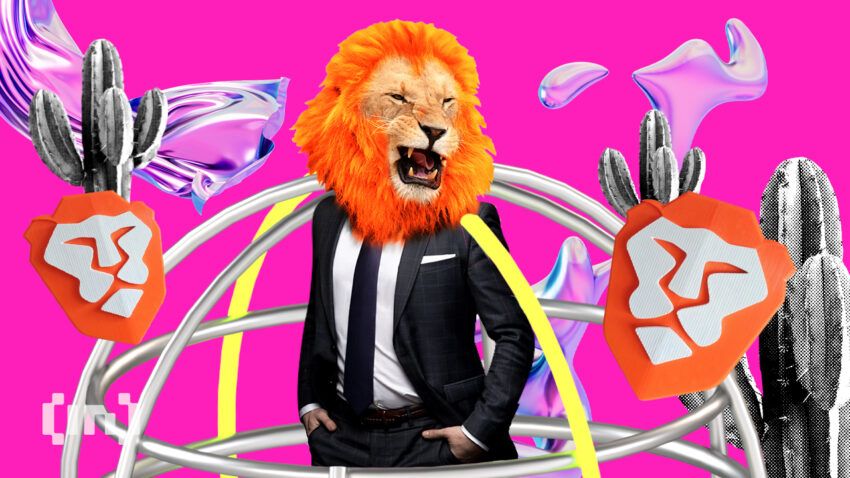 The Brave ecosystem has a lot to offer, which we describe below.
Brave Browser
With the Brave Browser, ads and trackers are blocked by default, resulting in a smoother user experience. This is unique compared to other browsers, where users support websites by allowing ads to run and not installing ad-blockers.
With the Brave Browser, if a user chooses to allow ads to run while they browse the internet, they receive compensation through Brave Rewards and are paid in "Basic Attention Tokens" or "BAT."
With this solution, users can opt-in (or opt-out) to view privacy-preserving ads and earn token rewards. In fact, since January 2022, over 8 million users have earned BAT tokens using Brave Rewards. In addition, users can later redeem those tokens or use them to tip content creators.
BAT
The Basic Attention Token (BAT) is the native token of the Brave Browser that runs on Ethereum. It is an ERC-20 token that utilizes blockchain technology to track user attention in exchange for rewards.
BAT launched in 2017 through an ICO (Initial Coin Offering). During the ICO, Brave raised $35 million in less than 30 seconds.
Users may acquire BAT tokens by purchasing them or by:
Viewing ads on the Brave browser
Earning BAT rewards
Joining the Brave Rewards Creators program
Once a user acquires the BAT token, they have three options: hold it, exchange it for money or another cryptocurrency, or use it to tip their preferred content providers.
Brave Wallet
The Brave Wallet is a self-custody wallet built into the Brave browser. When a user sets up a Brave Wallet, they can use it to manage their BAT. Additionally, they can also purchase cryptocurrencies and NFTs using non-crypto payment systems such as credit and debit cards. Furthermore, users can connect other crypto wallets to more conveniently use more cryptocurrencies across the web.
What exactly is Brave Wallet?
The Brave Wallet is a self-custody crypto wallet integrated into the Brave Browser. Users can track market data, send and receive NFTs, buy, store, and exchange their tokens, plus much more. It performs well while using less energy, requiring less CPU and RAM to run on devices.
Brave's original crypto wallet was a fork of MetaMask. As Brave developed, the project team determined that the highest standards of security and privacy would not be possible through a wallet extension. They realized this could only be achievable with an integrated crypto wallet built into the browser.
The Brave Wallet is free to download and use; however, those who wish to use the token/coin trading and exchange feature will need to pay a transaction fee equal to the transaction value of comparable crypto wallets. Furthermore, both desktop and mobile devices support Brave Wallet (including Android and iOS).
Unique features of Brave Wallet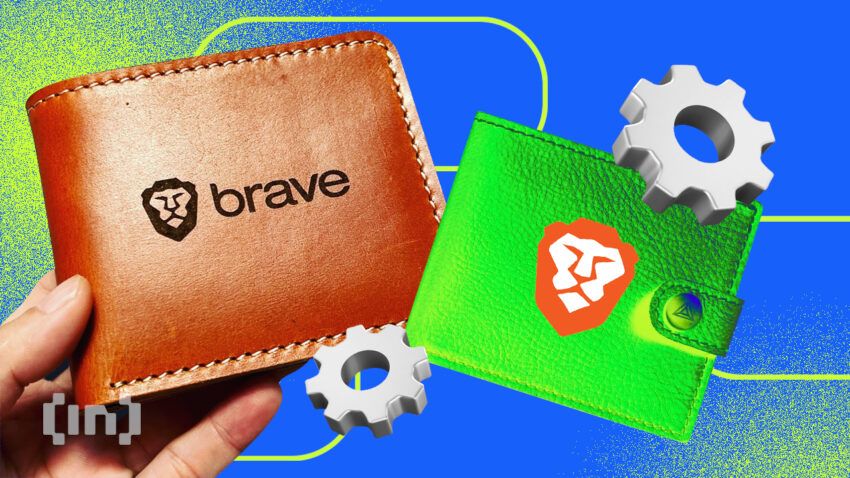 The following is a non-exhaustive list of some of the top features the Brave Wallet has to offer users:
Price matching
The wallet comes with a price matching mechanism that helps users to trade assets for the best price possible. One of the main functions of the wallet is to serve as a kind of aggregator for consumers who wish to make fast transactions on a single platform.
Decentralized applications (DApps)
Users can interact with DApps for any EVM-compatible network (Polygon, Avalanche, and others).
Import wallets
Users can import a wallet from Trezor and Ledger, MetaMask and self-custody wallets, Brave's legacy Crypto Wallets plugin, and more.
Send and receive crypto assets
On blockchain networks like Ethereum, Solana, Filecoin, and others, users can buy, send, store, and exchange thousands of assets (and NFTs) without any hassle.
Benefits and limitations of Brave Wallet
Advantages
Below are three notable advantages of the Brave Wallet.
Superior security
Phishing attempts are frequent as users can access most web-based wallets through internet platforms. In fact, phishing attacks in the crypto space have risen by 61%. Malicious attacks happen when a bad actor successfully obtains the user's login information.
The hacker can then lead the user to a website that closely resembles the interface of their wallet. This results in the wallet owner revealing their private key or seed phrase, which gives the hacker access to the account's funds.
The majority of wallets keep users' assets on their proprietary platform, making them susceptible to phishing scams. However, this is not the case with Brave Wallet, as the wallet holder is in charge of their own private keys.
Free to use
It costs nothing to use Brave Wallet or Brave Browser. It is the only large web platform that compensates users for exploring the internet.
User-friendly interface
The Brave Wallet has a very attractive design. The user interface is intuitive, easy to use, and clear, even for first-time users.
The wallet also supports many languages, which suggests that it can cater to a wide range of customers.
Disadvantages
Of course, the Brave Wallet has its limitations. Some of these drawbacks include:
A small number of DApps are supported
There are not many decentralized applications supported by the Brave Wallet, meaning that users cannot store a wide range of tokens.
It does not support bitcoin
Although the Brave Wallet has many impressive features, one of the potential sticking points for users is the fact that it does not offer support for bitcoin. With 65% of crypto users holding bitcoin, this can prove a deterrent for some.
Cannot receive monthly BAT rewards with Brave Wallet
Users cannot use Brave Wallet to earn monthly BAT token incentives. Instead, to receive incentives, users must go through a third-party custodian such as Uphold, Gemini, or BitFlyer.
Tutorial: how to set up Brave Wallet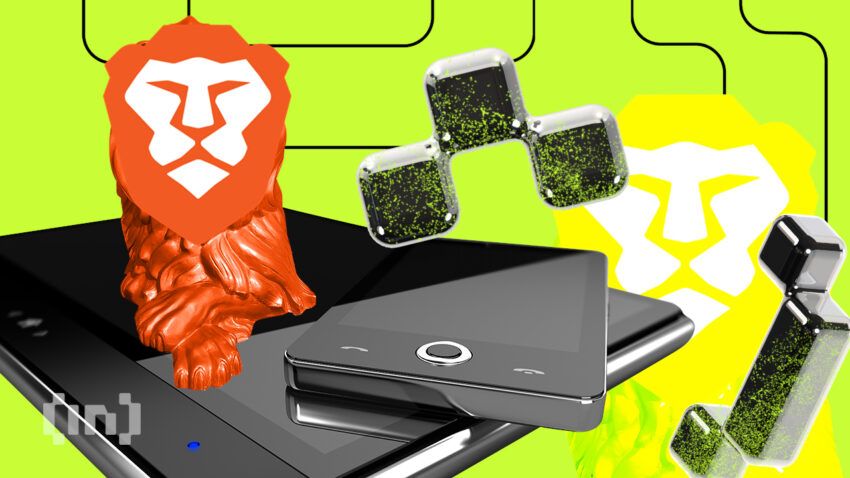 To use Brave Wallet, you must first download the Brave Browser. Next, click on the "wallet icon" in the top-right corner of the screen to create a Brave Wallet account. Then, continue setting up your account by choosing a new password and saving your recovery/seed phrase.
The following steps set out exactly what you need to do:
Go to the Brave Browser and click the wallet symbol in the upper-right corner of the screen. Next, click "Learn more."
2. You will arrive at the wallet onboarding page after clicking "Learn more." Click "Create new wallet" and tick the boxes declaring that you understand and agree to the "Legal Stuff."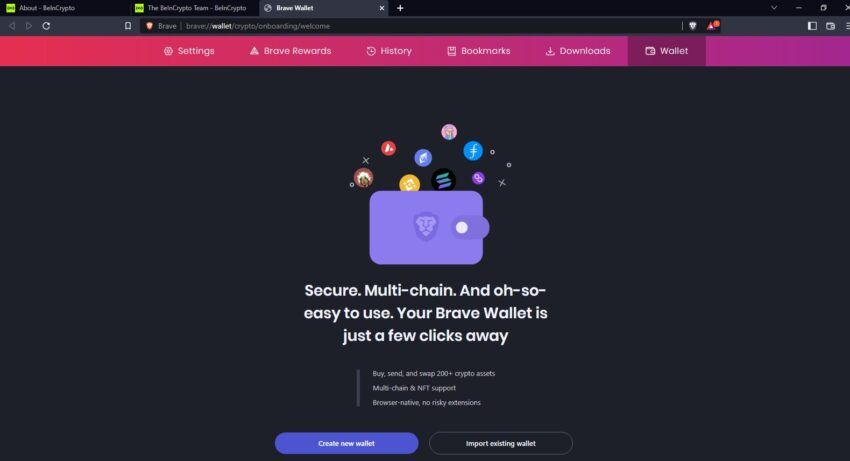 3. The next step is to create a new password to lock your Brave Wallet. Enter a password. Click "Next" after you have set the password.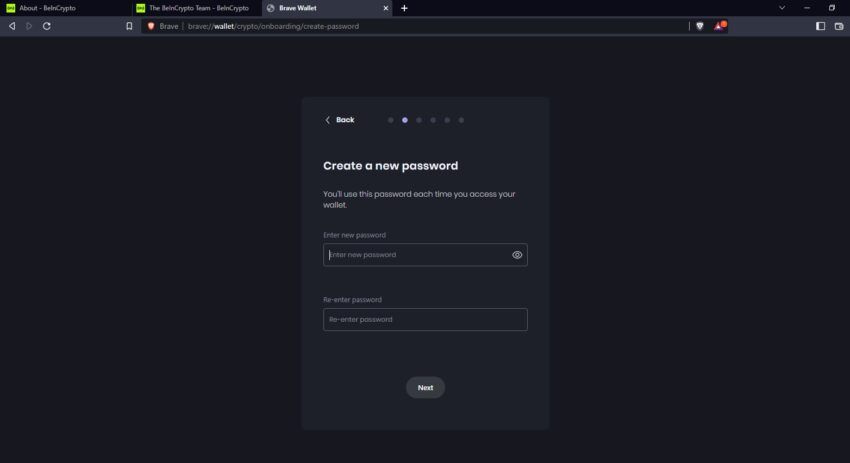 4. Make a note of your recovery/seed phrase. In the event you forget your password, misplace or lose your device, or replace your wallet, the recovery/seed phrase is the only way to regain access to your Brave Wallet account. Finally, click "Continue." Now you will need to confirm your recovery phrase. After you have selected the relevant phrases in the correct order, click "Confirm."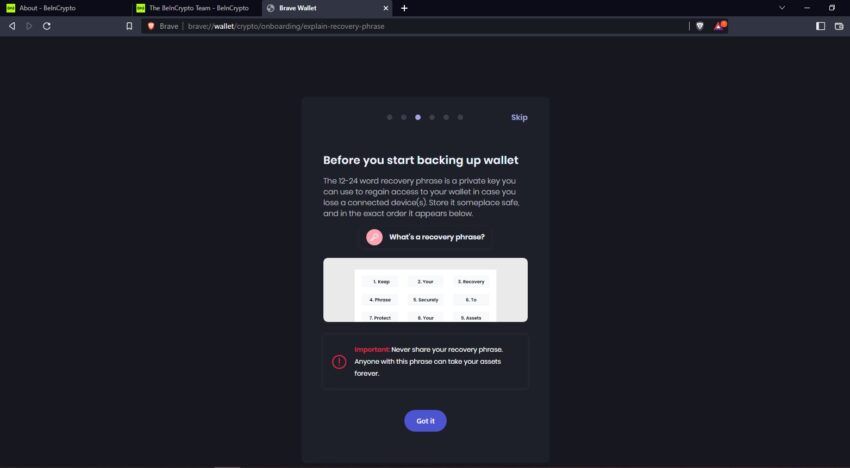 5. You now have a Brave Wallet and can buy or deposit crypto. Just click "Done" to be taken inside your new wallet.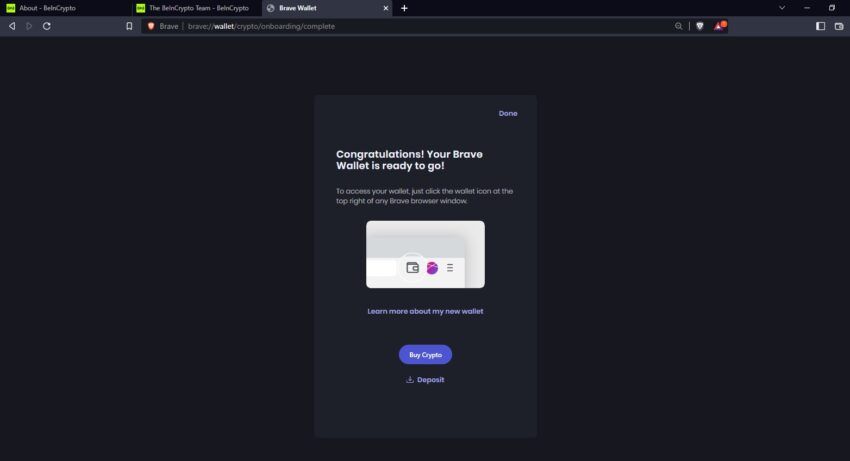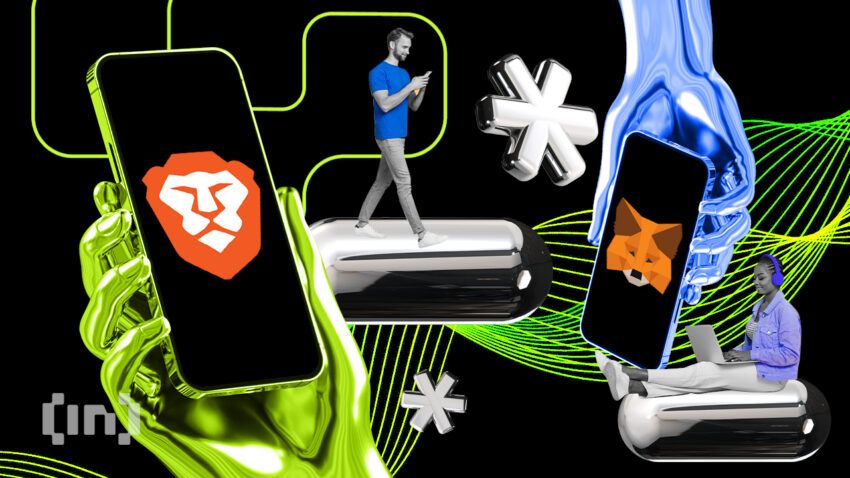 Brave Wallet and MetaMask are popular crypto wallets. Both applications can link to web3 DApps, and manage a crypto portfolio and other assets. But there is a crucial distinction between the two: MetaMask requires users to install an extension to their web browser, whereas Brave Wallet is already built into the Brave Browser.
MetaMask is a cryptocurrency software wallet designed to interact with the Ethereum blockchain. It provides a simple user interface and is available on mobile devices as well as a browser extension. An impressive feature on the MetaMask wallet is MetaMask Swaps.
This DEX aggregation service helps users find the best prices and determine which aggregator is the most gas-efficient for a given trade. There is a similar price matching mechanism available in the Brave Wallet.
| | | |
| --- | --- | --- |
| Parameter | Brave Wallet | MetaMask |
| Installation | Users must first download the Brave Browser in order to access the Brave Wallet. | Users can install it as an add-on in Google Chrome, Firefox, and Edge like any other extension. |
| Imports hardware wallets | Yes | Yes |
| EVM Compatible | Yes | Yes |
| Supported Cryptocurrencies | All ERC-20 tokens, as well as other tokens compatible with the EVM or other Ethereum-based layer 2 solutions, can be stored using the Brave Wallet. | ETH and any ETH-based token. This includes ERC-20, ERC-721, and more. |
| Solana Support | Yes | No |
| Open License | Yes | No |
Is the Brave Wallet suitable for everyone?
Brave Wallet has become popular as it offers a clean, easy-to-use, and efficient interface. Because of this, the Brave Browser has helped it achieve a certain level of popularity, and the ability to earn BAT has also helped.
While it has some drawbacks, it's a worthwhile choice if you want a wallet that comes with a privacy-focused browser. In addition, Brave continues to innovate and add new features, so there may be more in store for users in the future.
Frequently asked questions
The wallet is well-designed and has an easy-to-use interface. Users also have access to price matching feature.
Because it is a part of the Brave Browser, the Brave Wallet provides reliable and secure token storage on your device. The non-custodial nature of the wallet makes it safer, when compared to other similar platforms.
You first need to install the Brave Browser and follow the steps in the above tutorial to access Brave Wallet.
All ERC-20 tokens and other tokens compatible with the EVM or other Ethereum-based layer 2 solutions can be stored using the Brave Wallet. Additionally, users can use Brave Wallet to store assets on the Solana blockchain.
According to the Brave website, users can earn Brave Rewards by enabling Brave ads.
Disclaimer
All the information contained on our website is published in good faith and for general information purposes only. Any action the reader takes upon the information found on our website is strictly at their own risk.
At Learn, our priority is to provide high quality information. We take our time to identify, research and create educative content that is useful to our readers.
To maintain this standard and to continue creating awesome content, our partners might reward us with a commission for placements in our articles. However, these commissions don't affect our processes for creating unbiased, honest and helpful content.