The gaming industry is undergoing a transformation right now — but you have probably noticed that already. After all, it's hard to ignore the rise of crypto games, a term commonly used to refer to any game with a blockchain and crypto element to it. For instance, all those NFT and metaverse games based on the play-to-earn (P2E) model, such as Axie Infinity, Decentraland, etc.
In fact, this could also be the start of a paradigm shift in the broader video game industry. If the rise of crypto gaming continues at this rate, odds are there that the traditional view that gaming is an unproductive activity will soon be stripped of its relevance.
This detailed guide covers everything you need to know on the topic, including (but not limited to) what crypto gaming is, how it works, and the top crypto gaming coins in 2022.
Blockchain technology in gaming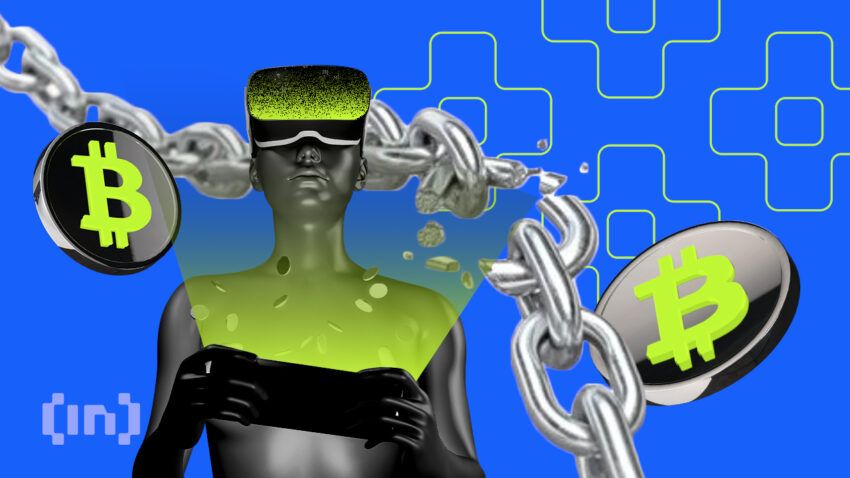 By now, blockchain has permeated pretty much all industries and walks of life you could think of. Gaming is no exception to that trend. In fact, its impact has been particularly profound in the video game industry — to the extent that some even claim that outside of crypto and smart contracts, gaming is the first major "real use case" for blockchain.
To understand what blockchain gaming is, first think of any typical video game you have played in the past. These conventional games were largely centralized, and users could use their earnings (in-game currencies or XP) in only that particular game. 
Blockchain games, however, take a different approach by offering a decentralized model that enables players to own their game data and use it across other blockchain games/networks. For instance, a player may opt to bring in-game items such as weapons and XP from one blockchain game to another or sell/trade them in open marketplaces.
By and large, you could divide blockchain games into two categories: decentralized and hybrid.
In the decentralized model, the game is powered completely by a blockchain. That means even the developers cannot alter the game unilaterally in any way without reaching a consensus with the community. In the hybrid model, meanwhile, the game runs from a central server, but its assets can be traded in a decentralized marketplace. 
Note that in both instances, blockchain gaming gives in-game assets a permanent real-world value.
Impact of blockchain technology on the gaming industry
Blockchain offers solutions to numerous problems conventional games have been facing, including:
Creating a practical and meaningful economic model within games.
Tapping on that economic model to grant immutable ownership of in-game assets with real-world value. This is the basis of the increasingly popular play-to-earn crypto gaming model.
Preventing the sale of fake in-game assets.
Developing a decentralized distribution network for games.
Creating a fair and transparent environment for gamers where they can earn incentives — economic or otherwise — based on their in-game activities.
Offering an alternative to the low-revenue, high-cost issues of the cloud gaming structure by distributing game servers over a blockchain network.
Difference between blockchain gaming and crypto gaming
While the terms "blockchain gaming" and "crypto gaming" are often used interchangeably, they are (theoretically) not the same thing. Although, in real-world use cases, their domains overlap.
Blockchain gaming primarily focuses on the value of decentralization, true ownership, and censorship resistance. Every in-game interaction is verified and stored in the form of new blocks in the blockchain. It is a very idealistic concept that doesn't necessarily include any financial component such as digital assets. 
In contrast, crypto gaming is a concept that primarily focuses on only one aspect of the blockchain — rewards. 
Note that this is just a somewhat oversimplified TL;DR version of the differences between the two concepts. As the industry grows, the definition of blockchain and crypto gaming will also likely evolve over time.
What exactly is crypto gaming?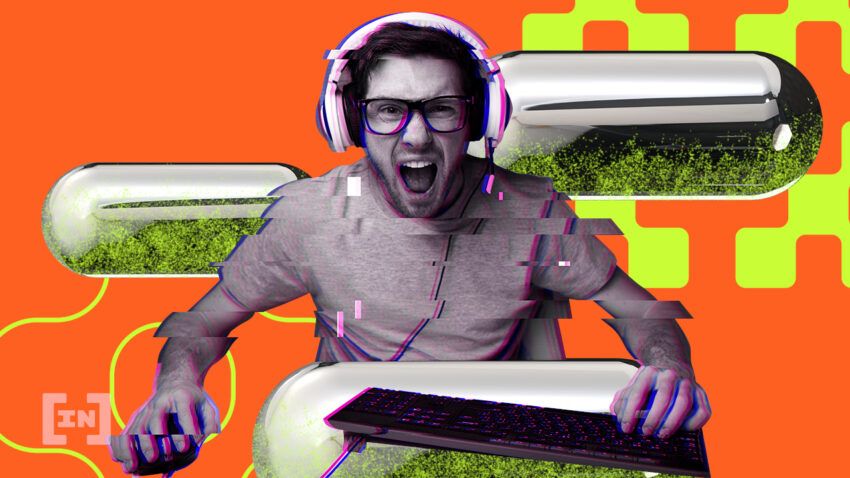 We have already brushed upon the core concept behind blockchain and crypto gaming in the previous section.
Crypto games enable players to earn cryptocurrencies or non-fungible tokens (NFTs) by playing and performing various in-game activities. These digital assets then become the property of the player. They can exchange these assets for other digital assets or fiat currencies in crypto exchanges. Alternatively, they can also trade or sell these assets on online marketplaces.
Come to think about it, the role of cryptocurrency in gaming seems quite organic, considering that gamers are already familiar with the idea of tokenization. In fact, even conventional games have been using the concept of virtual currencies for a long time, albeit within a very limited scope.
The major difference is that — 
In crypto games, players have full ownership over their in-game assets such as XP, virtual currency, avatars, weapons, etc. They can trade them for other real-world money or other digital assets, such as stablecoins or bitcoin.
In contrast, all in-game assets in a traditional game are actually owned by the developers. Besides, the value of these assets is confined mostly within that particular game.
How can you earn money from crypto gaming?
Crypto gaming offers multiple business models for developers to choose from. Therefore, gamers also get several avenues to earn money from.
For instance, some play-to-earn game developers may encourage users to buy their tokens early and later sell them for a profit as the game grows in popularity over time. Similarly, some crypto games enable users to make money via advertising or by selling in-game items such as virtual land plots, weapons, avatars, and such.
These play-to-earn games usually incentivize players based on their in-game activities and the time they spend playing. Often, players are required to do simple tasks that involve interacting with the game and other players in some way. Just to cite a couple of examples, you could be asked to trade the yields from your virtual farm to another player for a certain amount of XP. Or, perhaps you could also be asked to fight against and eliminate a certain number of enemies to earn rewards. 
Some crypto games, meanwhile, offer platforms where players can gamble their digital assets on casino games or other games of chance.
Advantages and disadvantages of P2E crypto gaming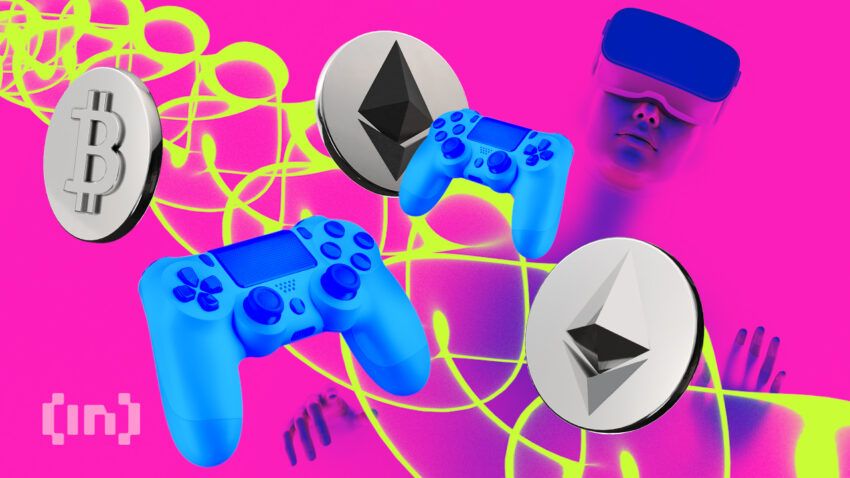 By now, you have probably already gained a general idea about the advantages of crypto games. To surmise a few of those:
Advantages
Earn while you play: You get to play the games you love and earn money while doing it — who could dislike this idea? It is a legit way to earn passive income with crypto.
A new era in gaming: We are already seeing P2E crypto games helping create new trends in the broader gaming arena. Coupled with technologies such as virtual reality (VR) and augmented reality (AR), P2E games could pave the way for many large projects with unique approaches.
Rewarding for both players and developers: This is another crucial point that has been driving the growth of crypto gaming. Not only does the P2E model of these games incentivize players financially, but it also enables developers to expand their revenue sources as the P2E ecosystem grows.
Encourages blockchain and crypto adoption: Crypto gaming has been one of the most prominent faces of the broader blockchain and crypto industry. Because of their growing popularity, these games are essentially adding to the adoption of blockchain technology and crypto.
Disadvantages
Like all things in life, P2E crypto games also come with certain drawbacks, despite all their positive attributes. Some of them are:
High barrier to entry: Most of the popular P2E crypto games tend to have a relatively high barrier to entry. Axie Infinity, for instance, requires players to buy at least three Axie NFTs to get started. At one point, the price of each Axie was as high as $340, although the ongoing bear market has dragged the prices down significantly.
Security risks: In the absence of adequate security measures, you might end up losing your earnings from P2E games in various ways. For example, you could mistakenly send your tokens to unintended recipients, fall victim to a scam, or lost funds to hackers in a security breach.
Quality of games: As of today, most of the P2E NFT and metaverse games are not exactly on par with popular conventional games — both in terms of quality and level of engagement. That said, crypto games are generally improving over time and the quality issues will likely soon become a thing of the past.
Chances of loss: As with all investments, there is no guarantee that the money you invest in P2E games will bring you profits. The casino games (or other games of chance) are particularly risky on that front because players may end up spending more than they should in the hope of making higher gains.
Top crypto gaming coins in 2022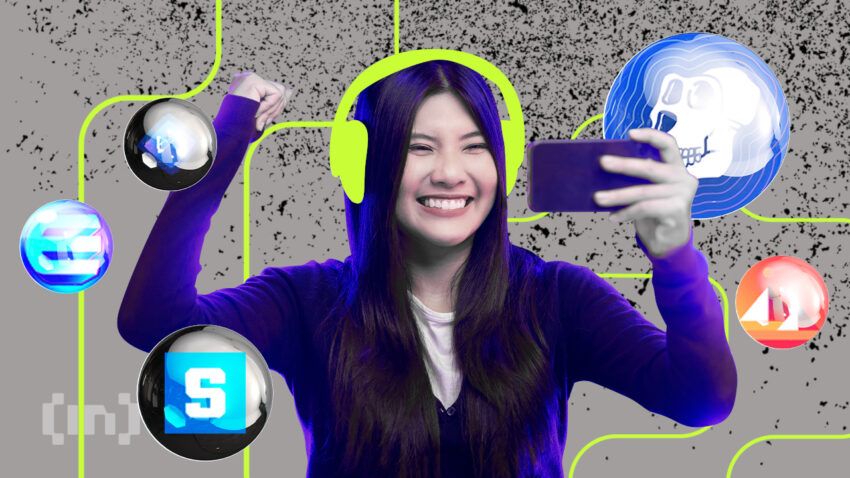 If you plan on investing in crypto gaming coins, the following is a list of some of the top assets you might want to consider.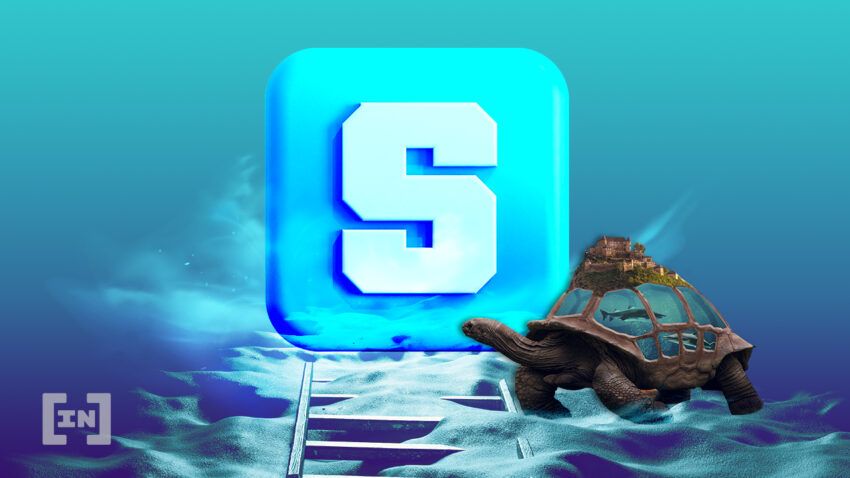 The Sandbox is a popular metaverse running on the Ethereum blockchain. Its native asset, SAND, is an ERC-20 token that facilitates in-game transactions, including the purchase of virtual land plots.
In The Sandbox, you can buy and sell virtual real estate, hold events, and trade NFTs and other in-game goods.
SAND is currently trading at just over $.0.88 per token, which is significantly lower than its pre-bear market price of $8.4 in November 2021. It has a market cap of over $1.3 billion, with a daily trading volume of $207 million.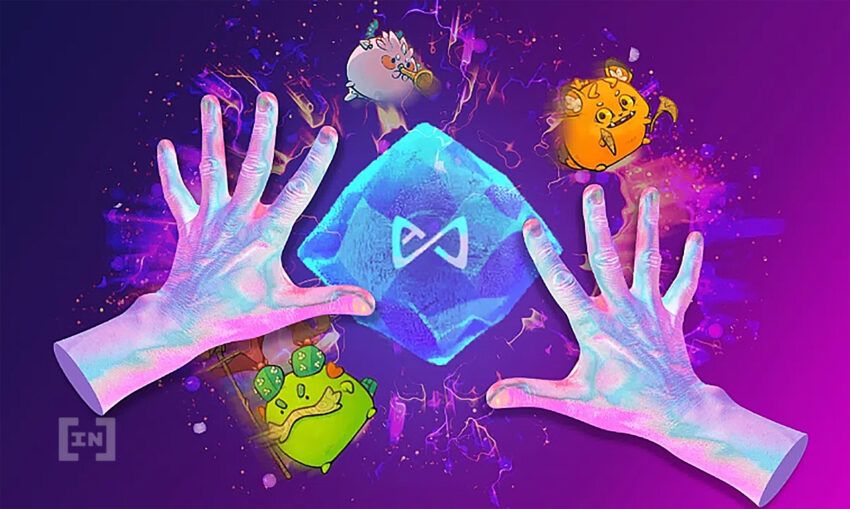 Axie Infinity is another popular NFT/metaverse game — in fact, it is arguably the most popular crypto game in terms of user base and activity. It has a gameplay comparable to that of Pokémon and requires players to collect, breed, raise, battle, and trade "Axies." (Axies are cute, adorable creatures that also serve as NFTs).
AXS is the native governance token in the Axie Infinity metaverse. As of Sept. 27, 2022, AXS has a market cap of just over $1.06 billion, with each AXS token changing hands at over $12 (down significantly from its all-time high of $158).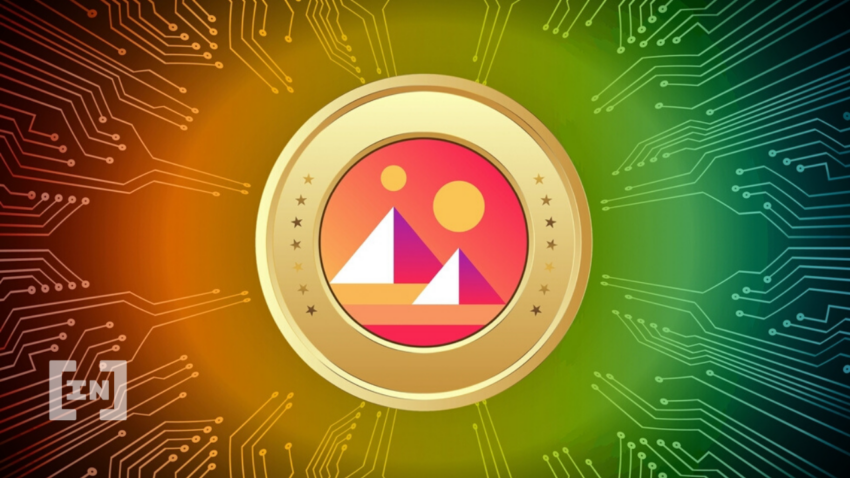 Decentraland is a metaverse bearing some similarities with The Sandbox. It is a virtual world that runs on the Ethereum blockchain and allows users to buy in-game objects such as real estate or parcels of virtual land called "LAND." You could also engage other players and even play games in Decentraland. 
MANA, the native asset in this metaverse, is currently hovering around $0.72 per token, and it has a market cap of over $1.3 billion. It is worth mentioning that in November 2021, i.e., before the ongoing bear market started affecting crypto prices left and right, each MANA token was trading at around $5.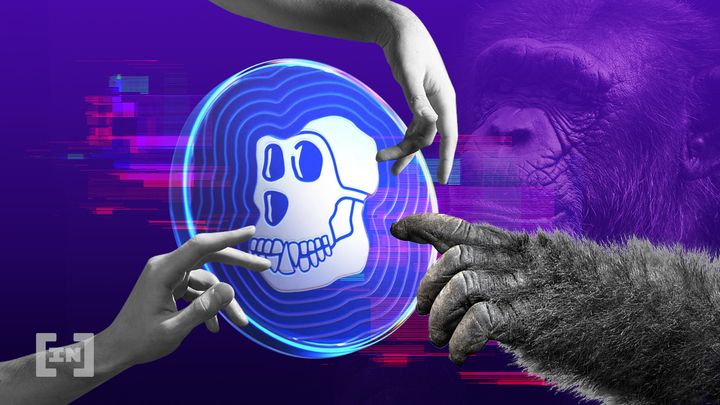 ApeCoin (APE) is the native token in Bored Ape Yacht Club, a collection of NFTs on the Ethereum blockchain. Many third-party crypto game developers have integrated the APE into their games. The P2E game Benji Bananas, for instance, allows players to earn special tokens that they can swap for APE. 
APE is currently one of the most valuable crypto gaming tokens, with a market cap of $1.76 billion. Each APE costs you a little under $6 (as of Sept. 27, 2022).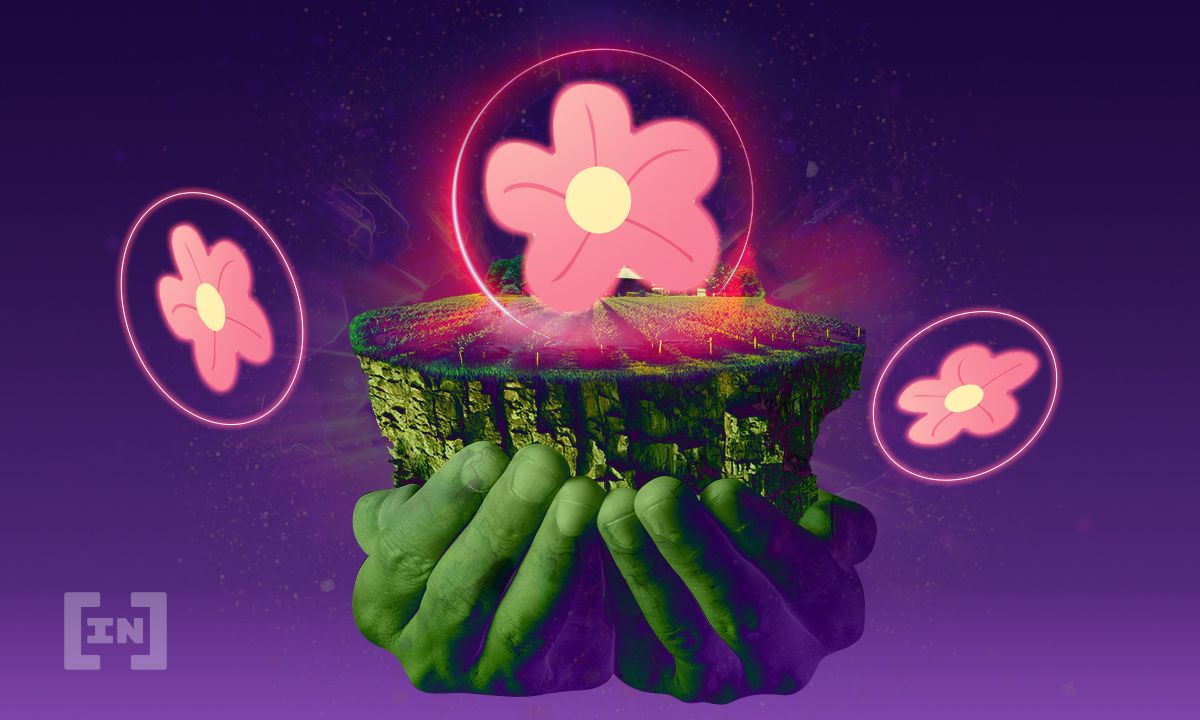 My Neighbor Alice is a metaverse based on a fantasy island called Lummelunda Archipelago where humans and animals share the same territory peacefully. The gameplay requires players to help the protagonist (Alice) perform her everyday tasks while interacting with supporting characters. 
ALICE, the native ERC-20 token in the metaverse, has multiple use cases, including in-game transactions such as buying or selling of in-game items. Alternatively, players can also stake to earn rewards and participate in the game's governance system.
ALICE currently has a market cap of just under $55 million, with each token trading at around $1.8.
Do crypto gaming coins make a good investment?
As with any other asset, profitability from crypto gaming coins depends on several factors. A few of them are — your investment strategies, risk appetites, market conditions, quality of the project you're investing in, and such.
Broadly speaking, promising projects such as the ones we have listed above may deliver healthy returns in the long run. That said, we recommend that you do your own research and take prevailing market conditions into account before investing in any crypto gaming coin (or any other digital asset, for that matter). 
And as always, consult a financial expert if need be. Good luck!
Frequently asked questions
Crypto gaming is a more decentralized version of traditional gaming, where players can earn cryptocurrencies or non-fungible tokens (NFTs) by playing and performing various in-game activities.
You can buy crypto gaming coins from both centralized and decentralized cryptocurrency exchanges. Alternatively, you could also leverage the play-to-earn component in these games to earn money.
You can earn crypto by playing one of the many popular NFT/metaverse games, such as Axie Infinity, The Sandbox, Decentraland, My Neighbor Alice, DeRace, Alien Worlds, and such.
Disclaimer
All the information contained on our website is published in good faith and for general information purposes only. Any action the reader takes upon the information found on our website is strictly at their own risk.
At Learn, our priority is to provide high quality information. We take our time to identify, research and create educative content that is useful to our readers.
To maintain this standard and to continue creating awesome content, our partners might reward us with a commission for placements in our articles. However, these commissions don't affect our processes for creating unbiased, honest and helpful content.